Juni 2022
Samstag, 04.06.2022, 20:00 Uhr
Blue Morpheon
Acoustic-Psychedelic Rock
With Members of Nagualcrows & Spume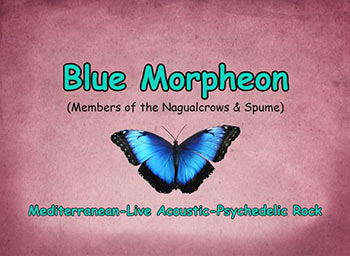 Mario Harrer - Vocals & Guitar
Jörn Quade - Guitar
and Guests
Freitag, 24.06.2022, 19:00 Uhr
Solaris 53 e.V. im Kunstraum Kö
Spacemob Live
Kunstraum Kö, Königsallee 106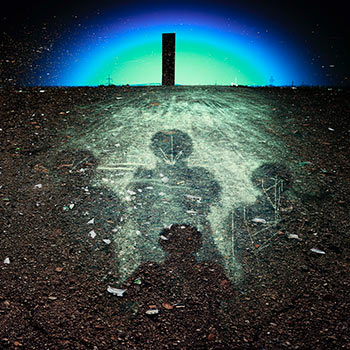 Seit 2020 loten Spacemob das intuitive mit dem improvisierten Spiel aus. Grenzgänge zwischen Jazz und Krautrock lassen neue unbekannte Räume aufbrechen.
Tom Wilke wird das Konzert mit seiner singenden Säge um 20 h eröffnen.
Spacemob-Sound:
>>spacemob-sessions.bandcamp.com
Spacemob-Video:
>>YouTube.com
FaceBook:
>>Facebook.com/bomecapS
Musiker:
Josua Dunst - Drums
Jassin Eghbal - Bass
Uwe Juchum - Saxophon & Effects
>>Facebook.com/Subsol-Raum-für-creative-Extravaganzen
Jörn Quade - Guitar & Effects
Mike Jansen - Keyboard
von Adam Noidlt Missiles
>>Facebook.com/Adam.Noidlt.Missiles
>>www.michaeljansen-art.de
Max Hartwig - Gesang & Performance
Bisherige Konzerte:
-"Autoconcerto" 2020
- Subsol - "Die Digitale" 2021
- Kunstakademie Düsseldorf, Rundgang
2021
- 35 Blumen, Krefeld
- ES365, Nacht der Museen 2022
Wir freuen uns auf euch
Join the Mob!
Samstag, 25.06.2022, 14:00 bis 22:00 Uhr
Solaris 53 e.V. im Niemandsland e.V.
Reggae Vibes im Hinterhof
Heerstr. 19, 40227 Düsseldorf
Live on Stage:
Fitta Warri
Peter Roots & The Deep Vibes
Chanta Crew
Bio Vegan Ital Food
Jamaican Rum Punch
Alcohol / Non-Alcohol
Eintritt 5€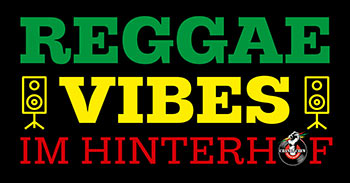 Diese Veranstaltung ist eine Kooperation mit Solaris 53 e.V., Chanta Crew & Virginia.